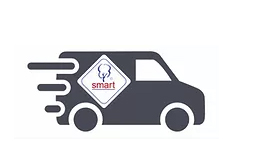 Please allow 14 days for your order to be dispatched and delivered to your door.
A FREE click and collect service is available at check out.
Collection available from:
smart school uniform
Harvey House
Hassell Street
Newcastle-under-Lyme
ST5 1AR
smart school uniform
Tunstall Trade park, Unit 2 Highgate
Brownhills Road
Stoke-On-Trent
ST6 4JZ
All returns must be sent back to us within 14 days.